by Karlin Sloan
Applying Resilience at Work
Jim Collins and Jerry Porras in their breakthrough book "Built to Last" showed through long-term research  that organizations that weathered the storms of time and endured were those who preserved their core values, and stimulated progress.
One great example from their research is Johnson & Johnson, and its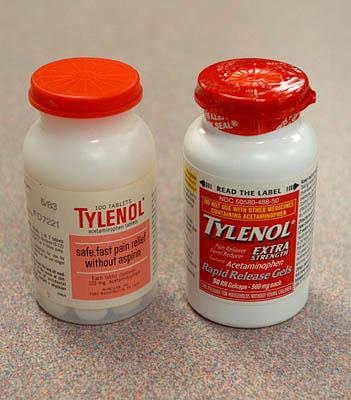 resilient response to the Tylenol poisoning scare in October of 1982. At that time seven people in Chicago died from taking tampered-with Tylenol.  Following their company values of protecting people first and property second, they conducted an immediate product recall across the entire country, which amounted to a loss of 31 million bottles and more than $100 million dollars. Although they knew they were not responsible for the tampering, they accepted the reality of the situation, and focused on public safety first.  Ultimately they were the first company to comply with a FDA mandate of tamper-resistant packaging, and they promoted caplets that could not be opened. The result of this "community before profit" decision? Greater profitability over time, and becoming one of the most trusted brands in the world. Now that's resilience!
Another amazing example of organizational resilience is the world's oldest corporation, Stora Kopparberg. Currently headquartered in Helsinki, Stora started in 1288 as a copper mining enterprise, and is STILL GOING.  A true example of adapting to market changes and constantly seeking new opportunity, Stora is currently Sweden's largest supplier of electricity, a manufacturer of newsprint paper and pulpwood supplying 40 nations, Sweden's largest steel manufacturer and largest supplier of dairy and agricultural produce. That's a long-term success story.
Applying Resilience To Current Work Situations
A client of mine is a senior level creative executive in a media company. We'll call her Lynn. Lynn's challenge over the last three years has been to tackle a series of executive defections and changes in strategy that have meant shifting priorities at least every six months over the last three years. Her team is tired, demoralized, uncomfortable with the new vision of a new leadership team. In her quest to develop resilience for herself and her team, she applied these three attributes to her situation.
1.) Accepting the real, and focusing on the future – Lynn fought accepting the real for a long time, but recently realized it wasn't helping her to harken back to the "good times" a few years ago. She needed to accept that many of her favorite colleagues were now gone, and that she had a team to lead and inspire toward a new positive vision of the future.
2.) Building relationships and community – Lynn committed herself to building camaraderie and morale on her team by acknowledging her team members for their positive contributions, and inviting them to share wins in weekly team meetings.
3.) Viewing challenges as opportunities – Lynn's greatest transition as a leader has been her commitment to stop focusing on what's not happening, and what's wrong, and start focusing on what's possible, and where the opportunities are for learning, growth, and change. When viewing the past, Lynn looks at lessons learned rather than mistakes made. She is now encouraging her team to think of new, creative solutions to ongoing problems, and to engage in a dialog about future possibilities.
It's an ongoing opportunity for Lynn to exercise these new resilience muscles, and she's taken it on as a leadership goal. Her team, and her organization, are reaping the benefits of greater engagement, alignment around goals, and productivity as a cohesive work unit.
A Final Thought
Lynn Twist, award-winning author of "The Soul of Money" spoke with me recently about her work with investors duped by Bernie Madoff's infamous Ponzi scheme. In witnessing them developing greater resilience, she has seen them shift from calling themselves the Madoff "victims" to "survivors." They have accepted the reality of their situation, and are looking to build a positive future. They have begun to build lasting relationships and a sense of community, and are bartering goods and services with each other. Finally, they are seeing the situation they have found themselves in as an opportunity for something greater. To learn, to take stock, and to get to their true purpose, rather than focusing on their status and wealth. 
If we take the time to reflect on our own stories of resilience, we can remember that these attributes are in all of us. It is high time we took stock of those positive ways of coping that we can extract from within ourselves and apply to the rapid, and sometimes uncomfortable changes we find ourselves in.
—
Karlin Sloan, MA is the CEO of Karlin Sloan & Company, a leadership development consultancy that empowers executives and their organizations to become smarter, faster, and better. She is the author of Smarter, Faster, Better; Strategies for Effective, Enduring, and Fulfilled Leadership (Jossey-Bass 2006), and the creator of The Resilience Project, a series of programs based on creating greater resilience and long-term sustainability in global organizations. For more information on Karlin Sloan & Company, visit us on the web at www.karlinsloan.com.